Filigree ("inspirations from an ancient technique", "Laces in layers")
In the Filigree workshops I am proposing I would like to share my profound knowledge of this ancient and unusual technique.
You will learn how to prepare decorative wires - make your own solder - build a frame to be filled with delicate ornaments - make the parts for the next layers (leaves, flowers, scrolls) - apply ornaments and elements to create layers and three-dimensional pieces.
The goal of the workshops is to introduce students to the basics of this technique and the ability to create pieces, so amazing and light. Apart from the technical knowledge it is the inspiration, to apply this quite unusual approach in their contemporary jewelry work.
Susanne Matsché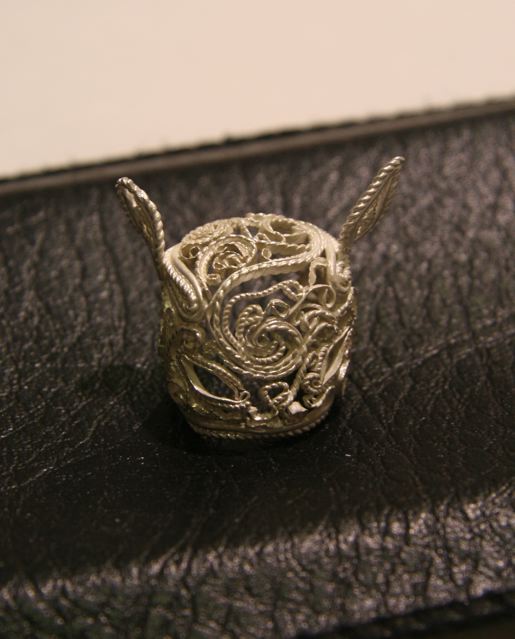 duration: 3 days á 8 hours
fee: 275,00€
languages: english, german
How to apply for this workshop?
THIS WORKSHOP IS FULLY BOOKED! Please apply next year!