Five Tigers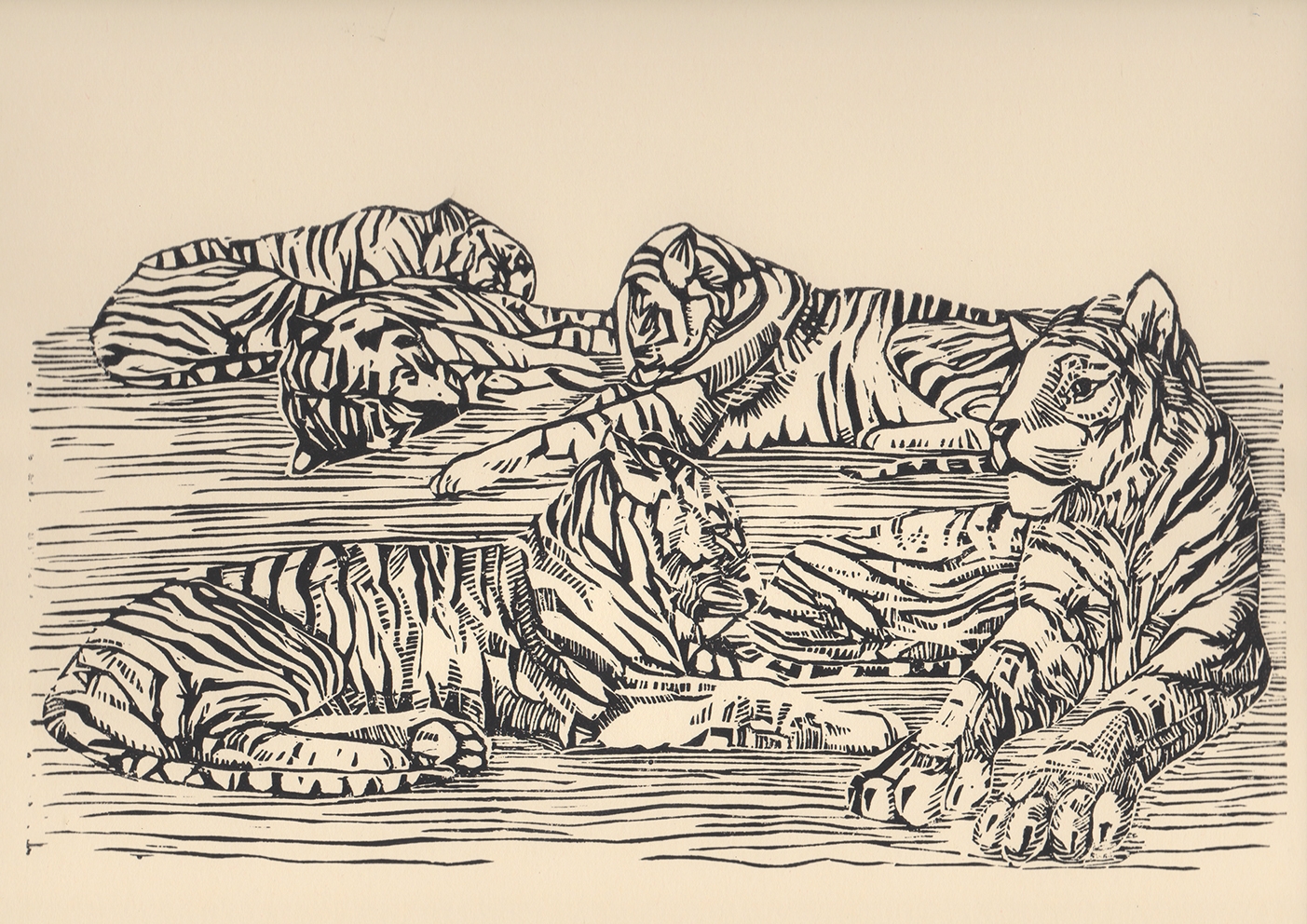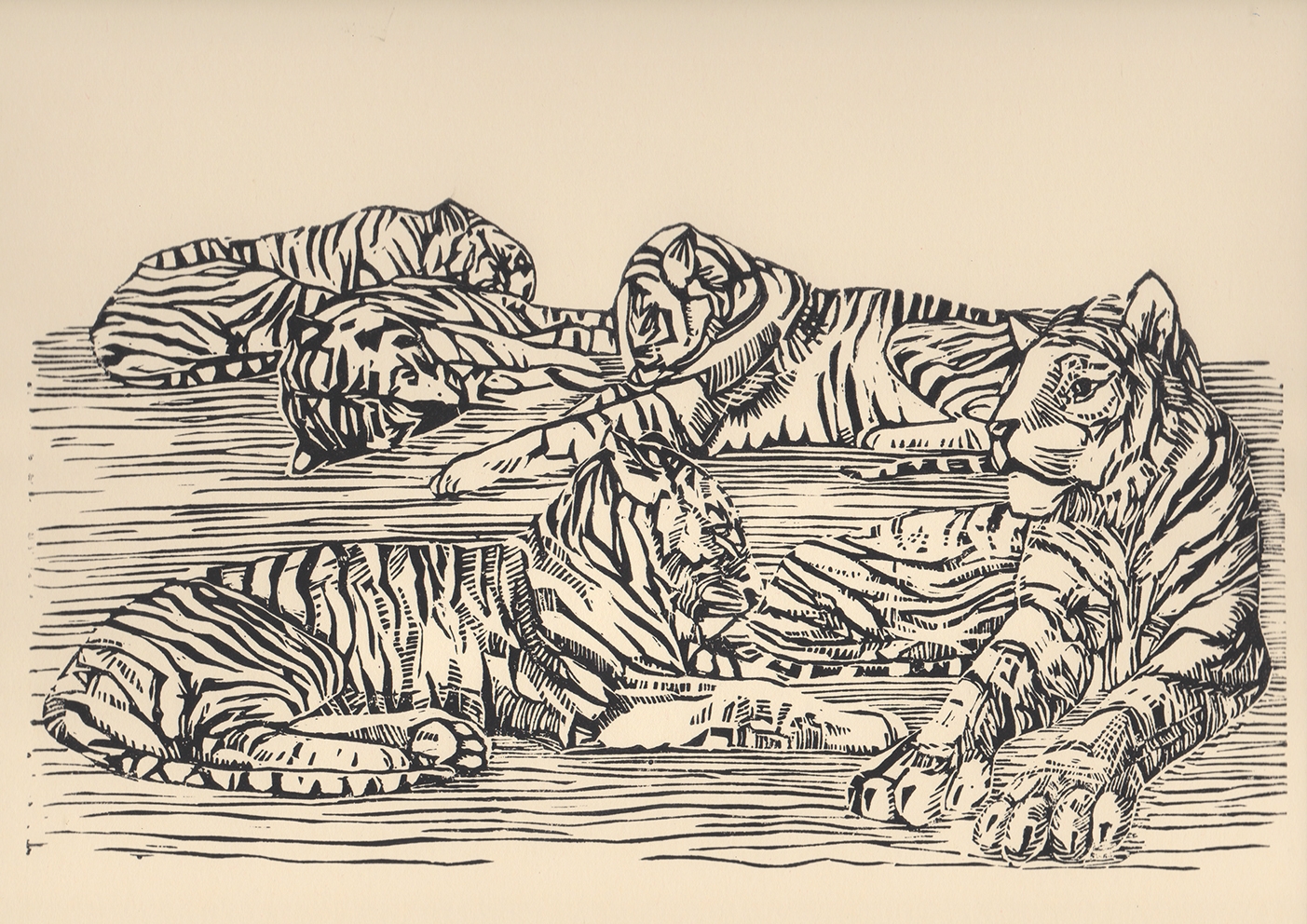 Five Tigers
This is a self-made linocut with a limited edition of 30 prints, which was printed on yellowish 300gr / m² paper, size 28,70 x 15,5cm. Cut and print were made with love and hands.
Es handelt sich hierbei um einen von mir angefertigten Linolschnitt, in einer Auflage von 30 Drucken, welcher auf gelblichem 300gr / m² Papier gedruckt wurde, Größe 28,70 x 15,5cm. Sowohl Schnitt als auch Druck wurden mit Liebe und Händen gemacht.
This linocut was made during my stay in Melbourne 2013. I dreamed of stripes and how they changed when they were set in motion. And, there he was - the tiger. Unusually sociable, he is laying in a group with four other companions. When I arrived back in Germany I could finally print this linocut and work out a few more details. Now I am pleased to offer you the final result.
Dieser Linolschnitt entstand während meines Aufenthalts in Melbourne 2013. Ich träumte von Streifen und wie sie sich veränderten, wenn sie in Bewegung gerieten. Und da war er dann auch schon - der Tiger. Ungewöhnlich gesellig liegt er hier in einer Gruppe mit vier weiteren Gefährten. Zurück in Deutschland konnte ich diesen Linolschnitt endlich drucken, arbeitete noch ein paar Feinheiten heraus und freue mich Ihnen das Endresultat anbieten zu können.